MAAAAAAACH!
Memphis
2022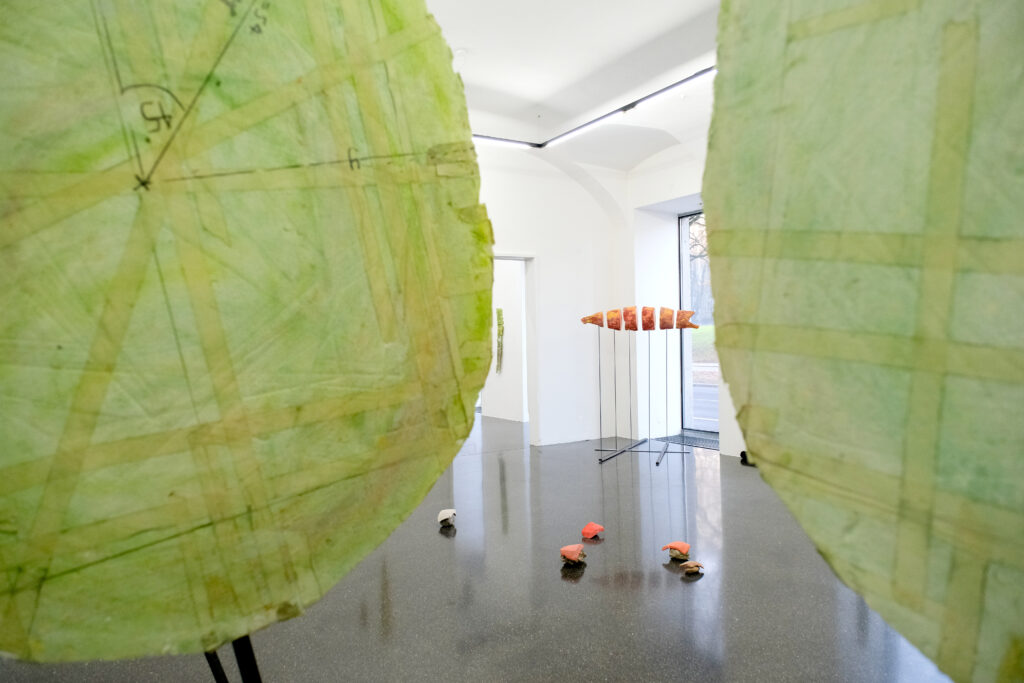 'MAAAAAAACH!' takes its title from the maach-wallas who go from house to house in Bangladesh, selling fish. The title recalls a particular place and time that holds one of the keys to Brishty Alam's work, while also conjuring the magical sense by which people, objects and materials all participate in acts of transformation – the seller whose nasal call heralds his arrival, the weights on the scales which temporarily equate to a particular fish, the fish themselves which travel along the country's many rivers and so strongly symbolise emigration, movement.
Brishty Alam's artworks are invested with a magical, shape-shifting quality. They adapt to, resist and converse with their environments, and when brought together, they unfold their many aspects in gregarious and often surprising ways. Trespassing the line between insider and outsider, propriety and humour, the artworks come alive in the space between knowing and unknowing. Stirred by the possibilities they embody, they stake a claim for recognition of this state of betweenness.
Text by Katherine Waters.
Exhibition at Memphis. Photos by Jakob Dietrich.